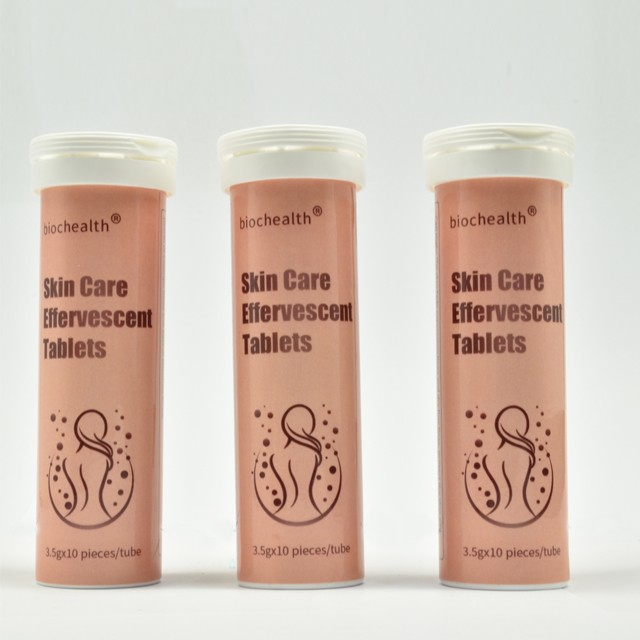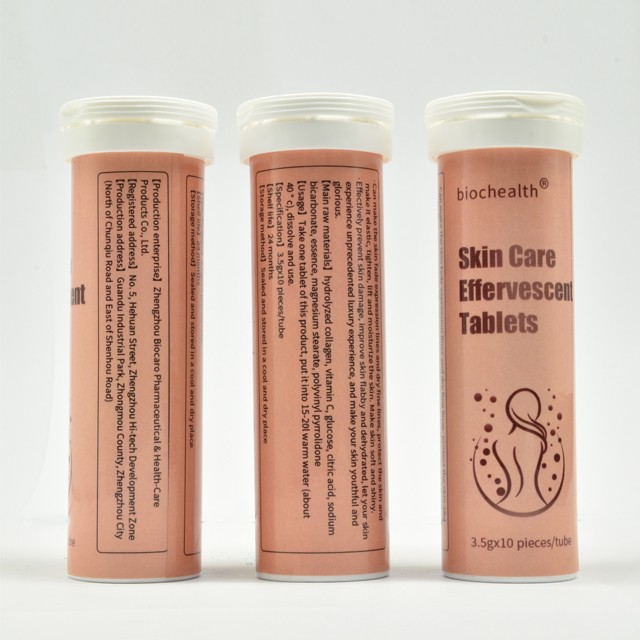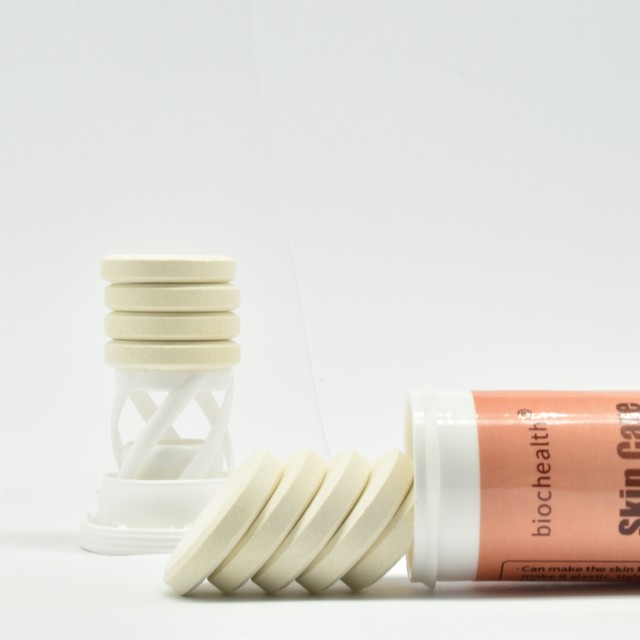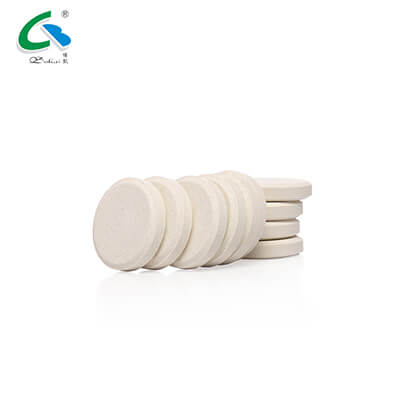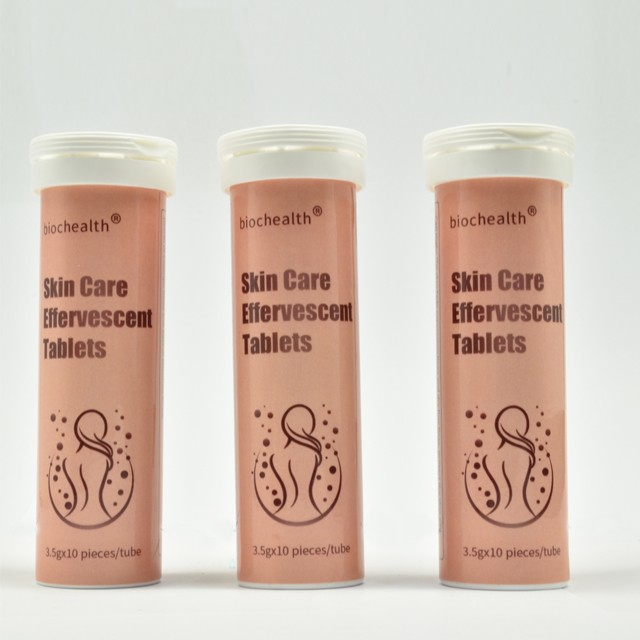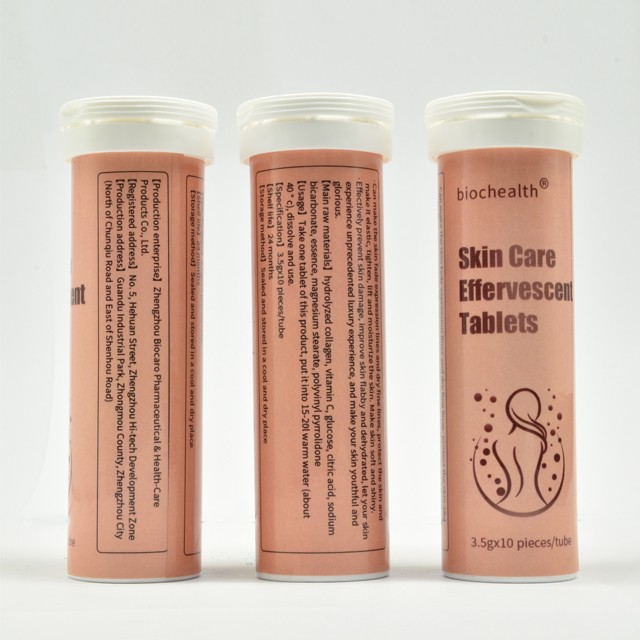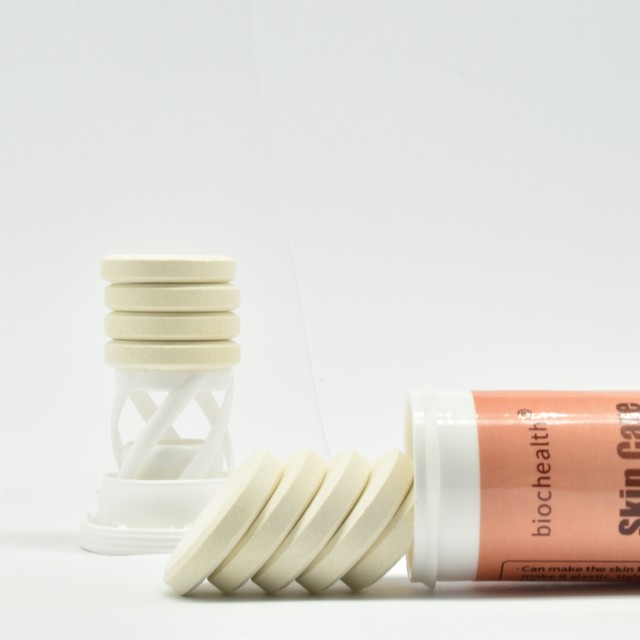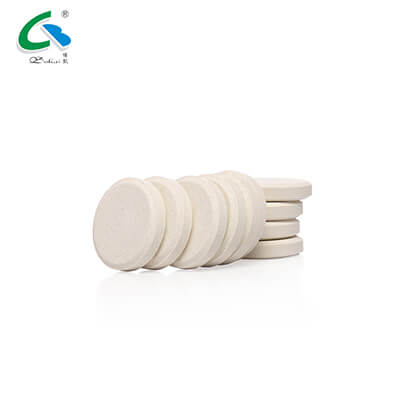 Skin Care Effervescent Tablet
OEM Skin Care Bath Effervescent Tablet Supplier
Lead Time:
Quantity(Pieces)
1 - 10000
>10000
Est Time(days)
5
Negotiable
Product Description
Product Name
Skin Care Bath Effervescent Tablets
Main Ingredients
Collagen,Vitamin C,Glucose,Citric Acid,Sodium Bicarbonate
Tablet Weight
3.5g or any other tablet weight you want
Certificates
ISO, GMP, HACCP, QS, Halal
OEM Service
Yes, of course we can accept OEM service with your formula
Specifications
3.5g/tablet×10 tablets/tube
Function
1. Maintain beauty, keep young.
2. Relieve nervous & stress. Improve insomnia dreaminess, help sleep.
3. Promote blood circulation. Warm body, prevent cold.
4. Body skin care. Soften and moisturizing.
5. Jasmine fragrance,feel more at ease.
Advantages
1) Dechlorination agent: 100% Pharmaceutical Grade Vitamin C.
2) Totally remove chlorine and chloramines from your hot tub and spas.
3) Improve skin and hair.
4) Relief from dry, itchy skin.
5) Environmentally safe.
6) Contains a nutrient which is essential for the health.
Usage and dosage
Put one tablet into 15~20 L water ( about 40 ℃) ,after dissolve, then wash skin.
Notice
(1)This product for external use, prohibit internal use;
(2)The babies and infants prohibit use;pregnant women prohibit use;the bath place are injury,fester should be used with caution;
(3)Please use it before deadline date;
(4)Ensure children can't be in contact;
(5)Do not chew or swallow the tablet or dissolve it on the tongue.
Storage
Keep tightly in a cool and dry place.

Certifications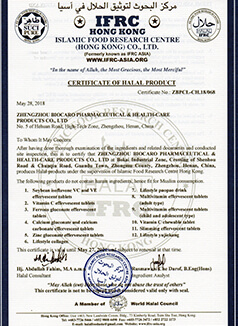 HALAL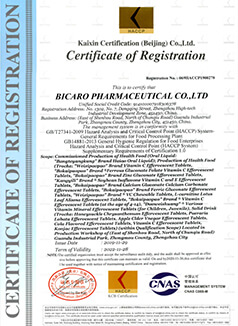 Haccp-Biocaro Pharma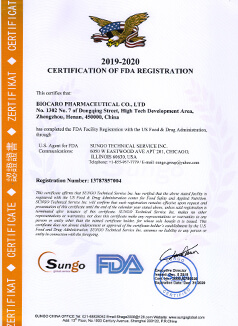 New FDA certificate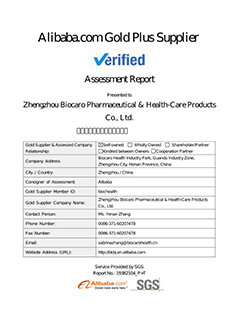 Jinpincheng enterprise
Our Services
1) We can provide various kinds of effervescent tablets, like VC effervescent tablet, Zinc/Iron/Calcium effervescent tablet, mutivitamin effervescent tablet, slimming effervescent tablet and many others.
2) We can also manufacture vitamins, sports nutrition products, and other supplements according to your requirements.
3) We can provide OEM service for vitamins and effervescent tablets products, and we can design your own label free of charge.
4) We can manufacture products according to your formula exactly and we can provide testing report.
5) We can make effervescent tablets into any flavor you want, like orange, lemon, mango, and many others.
6) We can provide free samples if you have any interest in our products.
Workshop Show